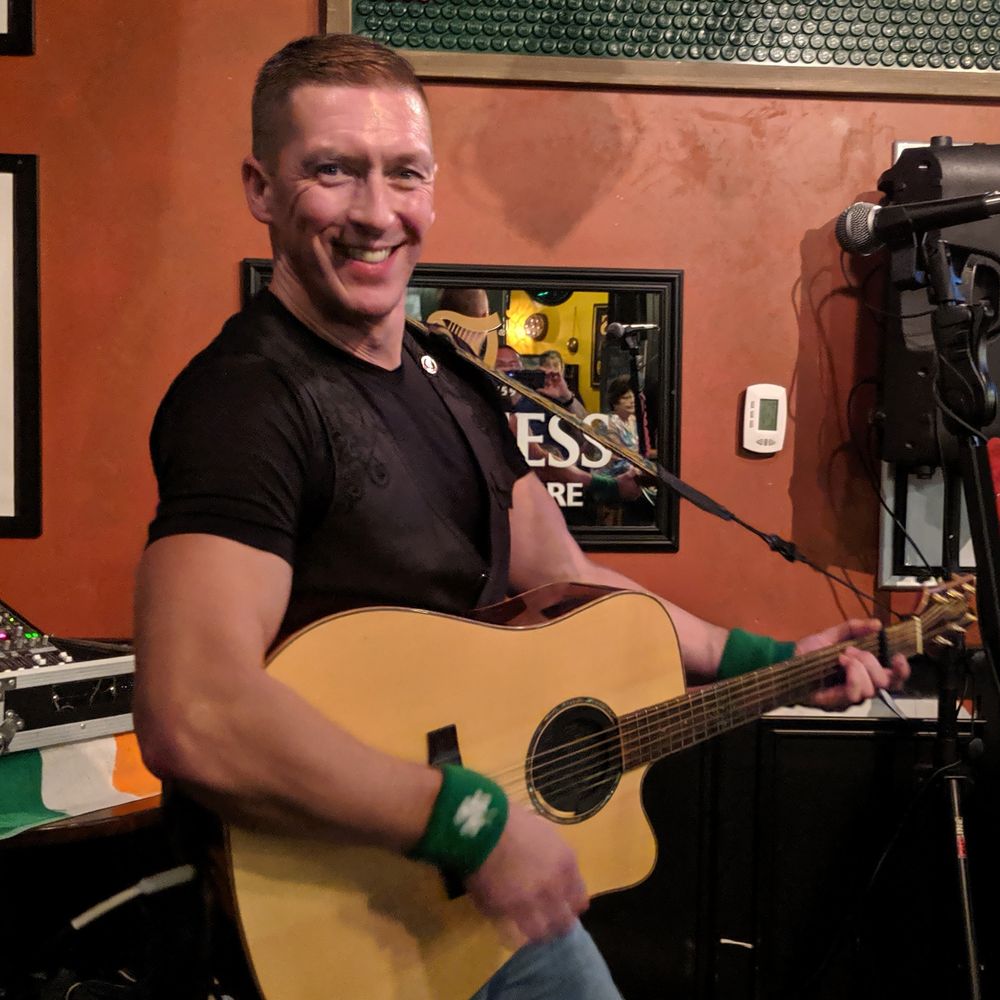 35th Year of Live Performances
Can't get enough...
Brendan's high energy and exuberant personality grabs his audience's attention and captivates them with his powerful vocal skills and incredible guitar playing talent. The casual observers can't help but quickly be drawn in and become a member of the worldwide legion of his dedicated fans and followers.
Belying the solo-acoustic performer stereotype, Brendan is that extremely passionate performer blessed with a quick Irish wit, engaging charismatic charm and patriotic Irish fervor. With a truely amazing repertoire of songs and a natural spontaneity, no two shows are ever the same, however, the focus of the show remains; keeping the crowd engaged, entertained, and always wanting more and more and more....
Below are samples of Brendan's live performances encompassing original compositions such as "Tiocfaidh Ar La (Our Day Will Come)" and "Living In The Heart Of Ireland" and "I Believe". There are traditional arrangements of Irish standards "Back Home In Derry" and "Boys Of The Old Brigade". Brendan has also sung the National Anthem at sold out Wrigley Field before Cubs' games several times.
"DOHERTY" - A Luke Malone, Alone Wolf Pictures & Semi-Rebellious Films production featuring Brendan's original hit song, "Tiocfaidh Ar La" (Our Day WIll Come) as it's theme tune. GOLD at the Elevation Indie Film Awards in Dublin & GOLD at the California Film Awards!